LED Lighting As A Service
Save 70-80% On Your Monthly Lighting Bill, and See ROI In 1-4 Years! Yes, ROI On Your Lighting Bill!
LAAS – Removing the Costs of LED Lighting Conversions
It's no secret — converting to commercial LED Lighting comes with many benefits. Unfortunately, the upfront costs and the time spent on installation often stand in the way. Our Lighting As A Service model (LAAS) completely removes both of these expenses, allowing you switch to LED Lighting without paying a penny out of pocket, and with no ongoing maintenance costs. Go Active is changing the LED Lighting industry — get in touch with us today!
LED Lighting As A Service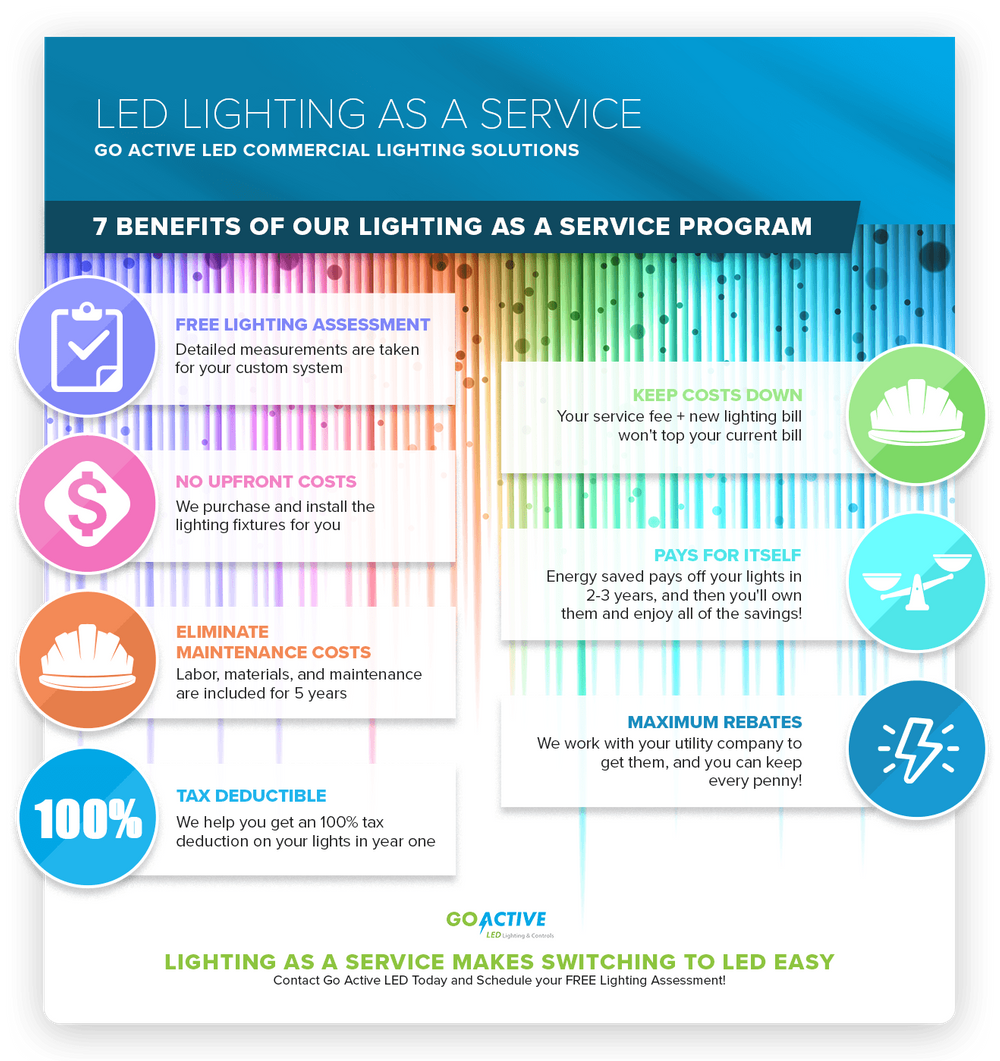 In today's day and age, it's no secret that LED lighting is the most energy and cost efficient choice on the market. So why is it that — although the majority of business owners are aware of the multitude of benefits of LED — many choose not to make the switch?
Go Active LED has identified the two major road-blocks that keep businesses from reaping the benefits of converting their facilities to LED lighting:
Capital: The upfront expenses can be costly

Time: Installation takes your maintenance team away from their responsibilities
These are valid concerns, and it is understandable that many businesses struggle to overcome them. At Go Active LED, we believe that all business owners deserve to benefit from the the energy and cost-saving technology of LED lighting — so we created Lighting As A Service (LAAS).
Lighting As A Service is our turnkey solution that eliminates both the up-front expenses and the time needed for installation — making commercial LED lighting conversions available to all business owners.
With LAAS, you don't need to spend thousands of dollars for your team to purchase and install new LED lights. Instead, Go Active takes care of the entire process — from design to ongoing maintenance — without you paying a penny out of pocket.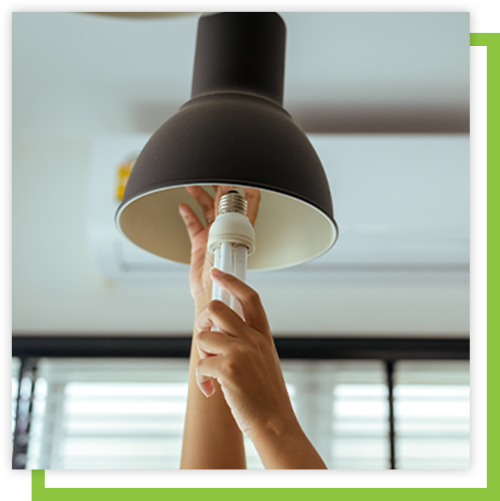 With Lighting As A Service:
Your new lighting bill and your Go Active service fee will never total more than you're currently spending for lighting energy.

The energy you save will pay for your LED fixtures in two to three years with no money out of pocket.

After two to three years, you will own the fixtures and enjoy 100% of the energy savings.

We will include five years of lighting maintenance, saving you even more money.

Go Active will work directly with your local utility company to ensure you receive the maximum rebates, and we won't keep a penny.

We will work with your CFO and Tax Team to review the laws that allow for a 100% tax-deduction of the new fixtures in the first year, and a deduction of the old fixtures at their current book value.
Go Active's Lighting As A Service model is changing the LED Lighting industry. We offer free lighting assessments where our team will gather all of the information needed to maximize lighting efficiency in your facility. Get all of the benefits of switching to LED Lighting without any of the risk or upfront costs — get in touch with us today!